Need to accurately and efficiently manage when, where, and how your employees report hours? Maybe it's time for a new solution that can help you save time, money, and improve compliance.
Our time and labor management solution provides complete automation and high-quality data that can help you better manage a diverse workforce while controlling labor costs and lowering your compliance risk. It can help you streamline processes associated with the completion of payroll while helping you comply with ever-changing labor laws.
Plus, our industry-leading workforce management platform from UKG (formerly Kronos) provides an exceptional user experience for your employees. Our team handles the build out and upkeep of the system so your team does not need to spend their valuable time managing it.
ACCESS AN INDUSTRY-LEADING T&L MANAGEMENT SYSTEM
TLM MANAGEMENT TECHNOLOGY
Employee scheduling

Time off requests

Flexible pay rules

Job costing, expense tracking

Auto-populated holidays

Basic and advanced scheduling

Flexible accruals management

Custom reporting and analytics

Mobile access

Cloud based
PUNCH OPTIONS
Desktop

Smart phone

Smart tablet

Multiple hardware options
HARDWARE & DATA COLLECTION
Time clock integration

Barcode

Magnetic stripe

Proximity and biometric units

Facial recognition punching

Mobile

Off-site data collection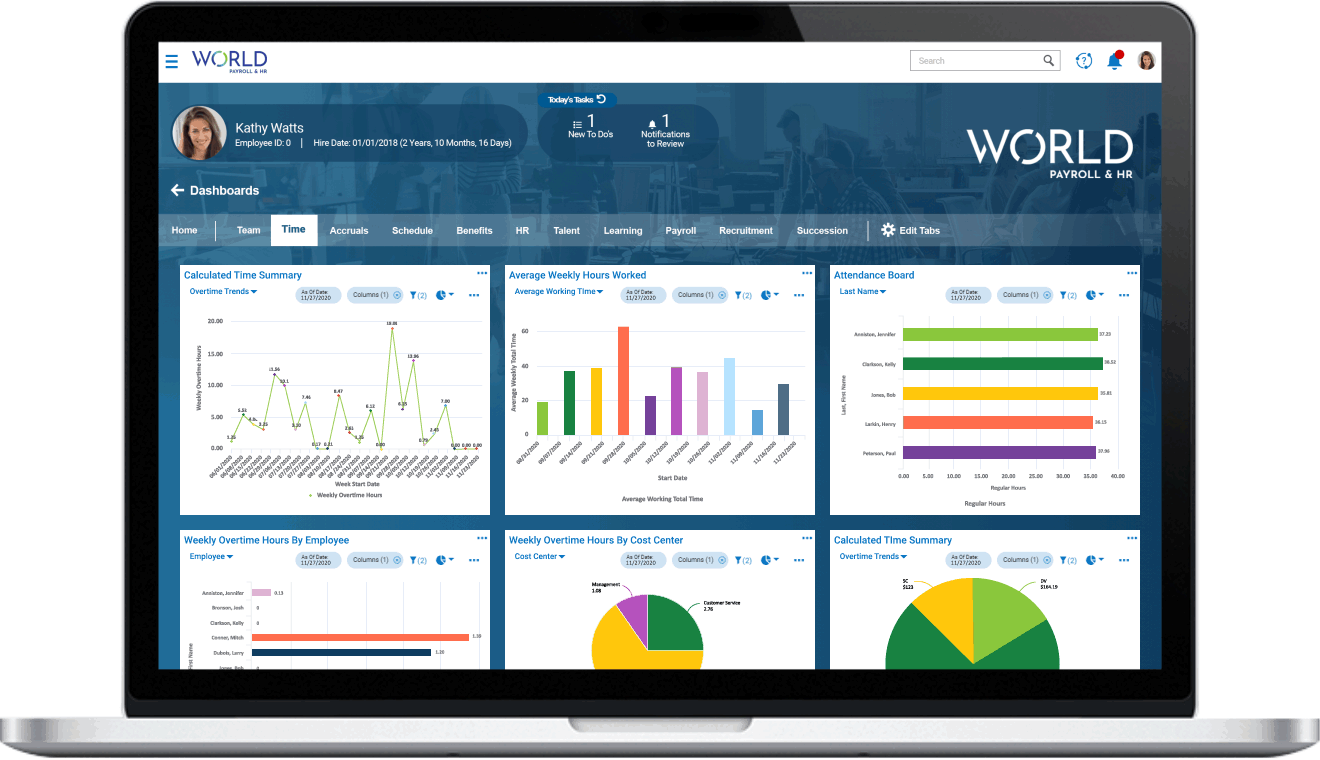 Streamline labor management processes and leverage data to control labor costs with a fully automated system.
Fully Automated Time & Labor Management
Customize workflows and gain insights into labor trends to help control labor costs. Plus, it's available to everyone on any device.
Schedule Demo
Using facial recognition, make clocking in and out an easy one-step process reducing queues, employee frustration, and finally eliminate 'buddy-punching.'
Schedule Demo
EXPLORE OTHER WAYS WE CAN HELP
Ready to have less administrative work?
We can help tailor a program that makes sense for your unique business and your budget.